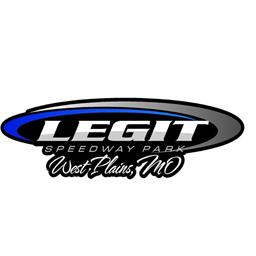 7/28/2023
Legit Speedway Park
---
Legit Event Schedule Revised for Remainder of 2023
Legit Event Schedule Revised for Remainder of 2023 Season
https://www.legitspeedway.com/schedules/
-The August 5th event has been canceled due to conflicting motorsports events in our local area. Two motorsports events in a small town on the same night with already limited spectators will not work. Any ticket holders for the August 5th event will be honored at the Camber Classic on August 12th.
-XR Officials have made the call to remove the August 14th, & 15th Larry Phillips Memorial from the schedule at this time due to low car counts and numbers not working. https://xrworkinman.com/workin-man-adjusts-schedule-for-the-remainder-of-2023/
-We are also removing the September 15th, & 16th Blue Moon Madness Event which was tentative from the schedule as well. All remaining events will be ran as scheduled with some payout changes made on special events.
As Bidenomics kicks into full force, we are forced to make changes. None of us like this as our freedoms are being jeopardized. We will have better racing days ahead.
---
Submitted By: Gary Stolba
Back to News